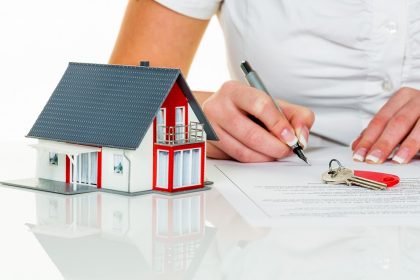 There are a variety of ways to get a mortgage loan. But let's have a look at the differences of the two main sources – mortgage broker versus bank.
Mortgage Broker
A mortgage broker works as a middleman between mortgage lenders and borrowers. They are licensed mortgage specialists who have access to multiple lenders and mortgage rates.
Pros
Expert advice
Quick and easy loan comparisons
Convenient appointments
Saves you the legwork
Industry knowledge
Cons
Prepayment
Penalties for breaking the mortgage

Bank
A loan officer at a bank is kind of like a mortgage broker except they just work for one bank. A loan officer can sit down with you and talk to you just like a mortgage broker to see what your best fit is in terms of getting a mortgage.
Pros
Build a long term relationship
You already know the banker who will handle your mortgage
Trustworthy, more accountable
Lower interest rates in some cases
Ability to add mortgage to existing banking profile
Cons
Time consuming
Their rates often aren't as good as mortgage broker rates
If your credit score isn't up to snuff, they might not take you on
Both mortgage professionals and banks have pros and cons. But it is important to consider the length of the process which differs for both sources. While a mortgage broker is less bureaucratic and easier to get in contact with, working with a bank can be very bureaucratic and a lengthy process.