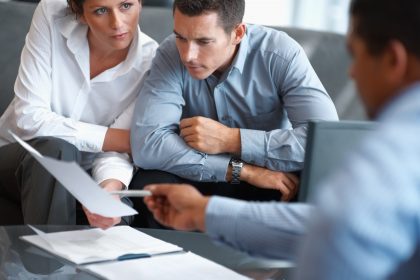 Mortgage brokers are specialized in lending business. They act as a middleman between banks and individuals and other real estate lenders who are in need of money to buy a property. Getting the service of a mortgage broker in Vancouver would be beneficial in many ways than directly approaching the bank for money. Here are some important things you need to know about mortgage brokers,
– Mortgage brokers help you stay stress free
Working on all the paperwork and researching about the best available option on your own is very difficult and you could commit a lot of errors in the process. On the other hand, mortgage brokers do this for their living. They have high expertise in simplifying the process of getting a loan. They would bring you the best mortgage possible in a small frame of time.
– Mortgage brokers get paid by commission
Of course, they work for you only to earn money. In Vancouver, home mortgage brokers usually charge 1% of the loan. However, you may have heard of "no-fee" mortgage brokers where you don't have to come up with the money to pay them. Instead they would be paid by the bank and the charge would be added to the loan amount. By the end, it would cost you more because you are paying interest on that amount for years. Therefore, it is wise to approach brokers who work for mortgage brokerage firms or independently for commission.
– Mortgage brokers help you own the house of your dreams
If you find yourself in a position where you have less time to secure the house you like in a competitive market, Mortgage brokers would be your only option. With their help you can close the loan transactions quickly because they are capable of escalating the underwriting and funding process.
Corporate bankers have no in-depth knowledge and experience about anything other than the organization they represent. But mortgage brokers have wide connections and could have business with over twenty lenders. They give you a variety of options to choose what is best for you.
Mortgage professionals also assist you in developing an action plan if your income level does not fetch you a better mortgage. Most people achieved best mortgage rate after following the plan.
Corporate bankers may seem to help you achieve lower rates. But you cannot be sure if those discounts will be added to other vague costs. Independent brokers have your best interest at heart as they work for you. They guide you in understanding all the hidden clauses in the paperwork and save you money.
If you are still apprehensive, at least spend more time to explore about mortgage business before directly getting committed to a bank for many years of your life.