Mortgage Brokers in Vancouver – Professional Team
What We Offer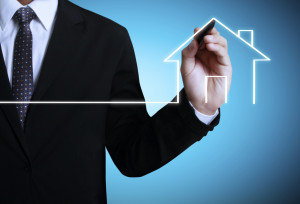 MAC Mortgage Approval Company is a non-bank mortgage broker that provides lending services that generally fall outside of the conforming, strict guidelines that traditional lenders like banks must adhere to. MAC is a boutique lender with clear and simple guidelines. MAC has fast and flexible funding options that bring an institutional quality service to an expedited process. MAC mortgage brokers help clients every step of the way through the process.
MAC provides mortgage brokers using a transparent process to bring non-traditional products to its' clients. At MAC services are quick because our clients can't wait weeks and months for an approval. When a transaction is successful and complete, the money is paid quickly. Because of that we are often able to provide same day approvals that still fall within the guidelines.Below are some of the more popular products we provide:
Second and Third Mortgages

Second and Third Mortgages work well for people who have a fixed interest rate that is lower than the prevailing interest rate. However a fixed interest rate on a second mortgage may be lower than an adjustable rate on the original loan. Second and third mortgages help when seeking to guarantee a loan for a family member, home improvement projects or debt consolidation.Advantages include the fact that second mortgages may have better terms that traditional refinancing. Using a second mortgage can be a way to get around private market insurance. It may have higher interest, but cost less in the longer term.

Stated Income is one type of low income loan. It means that the loan in unsecured and is based on credit on proof of income. A stated income product works well for someone who is self-employed or ineligible for other loan products. These loans may have somewhat higher interest rates.
This loan helps those who are tipped, on commission or self employed. It does require that taxes are filed up to date and that there are no CRA violations. Typically the loans offer 75% to 85% of the required funding. Stated Income B is still a stated income product and requires credit rather than proof of income. Like the regular stated income product, it may have a higher interest rate.
The home equity loan uses the house as collateral for the loan. It is the difference between the appraised value of the home and what is owed on the home. Typically homeowners can borrow 75% – 85% of their equity. The loan is packaged like a line of credit and may be used when and how the homeowner chooses. The interest rate is the prevailing interest rate at the time the money is borrowed or used.Home equity loans are often used to pay of other loans, consolidate debt, pay college tuition, or make larger more expense home improvements. Depending on the equity, a home equity loan can quite sizable.
A private mortgage loan is a contract between a lender and a client. Typically, it is for those who have loan needs that don't fall within the framework of our other loan packages. These loans my be for mortgage and property taxes, income properties, residential or commercial construction or financial restructuring.
Residential Properties
1st mortgage financing
Maximum LTV:
75%
Term:
6 months, 12 months, 24 months
Amortization:
Interest only or Amortized
Mortgage Rate:
Deal specific, rates start at 6.00%
Minimum mortgage:
$150,000
Property Location:
All municipalities within British Columbia with a minimum population of 5,000 will be considered, LTV may be reduced for smaller municipalities.
Minimum Beacon:
No minimum beacon
Commitment Fee:
Starting at $1,000
Broker / Lender Fee:
Starting at 2.00%
2nd mortgage financing
Maximum LTV: 85%
Term: 6 months, 12 months, 24 months
Amortization: Interest only or Amortized
Mortgage Rate: Deal specific, rates start at 9.00%
Minimum mortgage: $25,000
Property Location: All municipalities within British Columbia with a minimum population of 5,000 will be considered, LTV may be reduced for smaller municipalities.
Minimum Beacon: No minimum beacon
Commitment Fee: Starting at $1,000
Broker / Lender Fee: Starting at 2.00%
Land Purchase
Maximum LTV: 50%
Term: 6 months, 12 months, 24 months
Amortization: Interest only
Mortgage Rate: Deal specific, rates start at 11.00%
Minimum mortgage: $150,000
Property Location: Major municipalities within British Columbia, smaller municipalities maybe considered with reduced LTV
Zoning: Residential, Commercial, Industrial
Guarantees Required: Corporate plus Personal Guarantees
Minimum Beacon: No minimum beacon
Commitment Fee: Starting at $1,000
Lender Fee: Starting at 3.00%
Land Development
Maximum LTV: 100% of servicing costs
Term: 6 months, 12 months, 24 months
Amortization: Interest only
Mortgage Rate: Deal specific, rates start at 12.00%
Minimum mortgage: $150,000
Draw Schedule: Flexible
Property Location: Major municipalities within British Columbia
Zoning: Residential, Commercial, Industrial
Guarantees Required: Corporate plus Personal Guarantees
Minimum Beacon: No minimum beacon
Commitment Fee: Starting at $1,000
Lender Fee: Starting at 3.00%
Constructing Financing
Maximum LTV: 80% of cost to complete
Term: 6 months, 12 months, 24 months
Amortization: Interest only
Mortgage Rate: Deal specific, rates start at 10.00%
Minimum mortgage: $150,000
Draw Schedule: Flexible
Property Location: All municipalities within British Columbia with a minimum population of 5,000 will be considered, LTV may be reduced for smaller municipalities.
Minimum Beacon: No minimum beacon
Guarantees Required: Corporate plus Personal Guarantees
Note: New Home Warranty coverage required
Commitment Fee: Starting at $1,000
Lender Fee: Starting at 3.00%