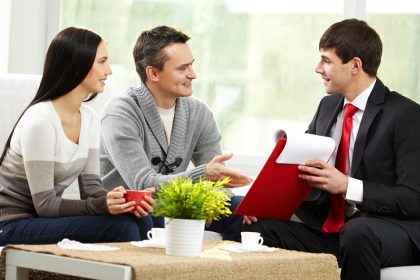 If you're looking to buy a place for the first time, one of the most important factors to consider is whether to contact a mortgage broker or go to one of the big banks in your city. Below, we'll discuss how mortgage brokers and big banks are different from each other.
Mortgage Broker
A Vancouver mortgage broker is basically a freelance agent who works between lenders and borrowers. They work for themselves, getting a commission from lenders when they secure a good borrower. A mortgage worker in Vancouver operates by getting to know you, calculating your requirements, sending your application and then advising you on what could work for you. An advantage of using mortgage brokers is that they often get you a better rate than you'd probably get in a big bank. However, if they take inappropriate steps, you won't find a supervisor to complain to.
Big Banks
A loan officer at a big bank is similar to a mortgage worker except that they only work for a single bank, not as freelancers. And like mortgage brokers, they advise you on what works best for you by looking at your assets and your requirements. Going to big banks has its perks. For example, they can offer you free banking and a free safety deposit box. Moreover, they might even have lower closing costs as they pay for some of the costs. However, they don't always offer rates as good as those offered by mortgage brokers.