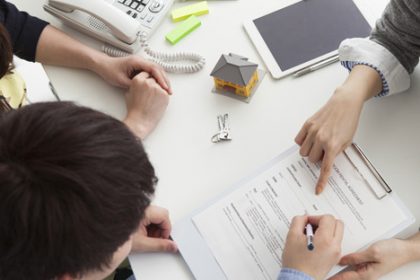 The property market in Vancouver has been making headlines over the last one year. It has been rated among the most expensive real estate markets in the world with prices rising by 25% in 2015. The B.C Government has been forced to initiate cooling measures, most notably a 15% tax on foreign buyers.
According to RBC Economics, the fears that the cooling of the market could lead to a collapse are unfounded. There is in fact better news for locals; CMHC indicates a 46% increase in new home constructions. If you have been looking for a chance to buy your dream home in this beautiful city, this is your perfect chance.
Using Mortgage Broker Vancouver Services
A home buying process starts with financial preparations and this is where a mortgage broker Vancouver plays a big role. These experts have industry insight on the best mortgage deals to suit your home purchase needs.
Types of Mortgages to Choose From
Every home buyer has unique needs and a mortgage broker will guide you on selecting a suitable home loan product. The idea is to find a financial product that is flexible to guarantee easy repayment. More importantly, you should choose a loan whose terms are flexible enough to accommodate changing economic fortunes. Some of the common mortgages in the market include:
Open Mortgage : This is a home loan product that allows you to pay any amount towards the mortgage at any time during the term. No prepayment penalties are involved in an open mortgage.
Closed mortgage : This mortgage product has preset payments for the entire term of the contract. To renegotiate, pay more or refinance before the end of your term, you have to pay a prepayment penalty.
Low ratio mortgage : This is also known as a conventional mortgage and it applies if you are paying 20% or more of the purchase price or the market valuation of the home you are buying. The advantage is that you don't have to pay mortgage default insurance.
High ratio mortgage : If you can afford a down payment of 20% or less of the market value of the home you are buying or its purchase price, this is the loan for you. It includes mortgage protection by an insurer, such as Genworth Financial, Canada Guarantee or Canada Mortgage and Housing Corporation.
Fixed rate mortgage : This home loan has a fixed interest rate either for the entire repayment period or a portion of the mortgage term.
Adjustable/variable rate mortgage : This is designed like a standard loan and interest rates are reviewed at intervals as per the market situation.
There are other variations of mortgages and a Vancouver mortgage broker will help you decide which one is best for your home purchase requirements.