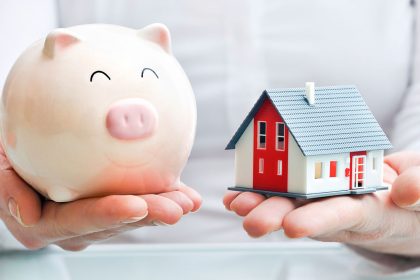 One of the most important aspects to successfully obtaining a mortgage is securing a low interest rate. The lower the mortgage rate, the lower will be the payment each month. Unfortunately, many homeowners tend to just go along with whatever their bank or mortgage broker offers, often without researching mortgage lender rates or inquiring about how it all works. But it's wise to get a better understanding of how mortgage rates move and why.
A number of factors can potentially impact how much interest you'll pay toward mortgaging a home.
1. Credit Scores
Your credit score directly impacts the interest rate offered on your mortgage. If your credit score is between 760 and 850, you can expect to receive the best interest rate offers when shopping for a home loan. If your credit score is below 620, you are considered a "subprime" borrower and offered significantly higher mortgage interest rates than potential borrowers with better credit ratings.
2. Home Price & Loan Amount
Your home price minus your down payment is the amount you'll have to borrow for your mortgage loan. Typically, you'll pay a higher interest rate on that loan if you're taking out a particularly small or particularly large loan.
3. Down Payment
In general, a higher down payment means a lower interest rate, because lenders see a lower level of risk when you have more stakes in the property.
4. Term of Loan
The term of your loan is how long you have to repay the loan. In general, shorter term loans have lower interest rates and lower overall costs, but higher monthly payments.
5. The Economy
Mortgage rates are influenced by economic factors such as inflation, deflation. If inflation goes up, or if the economy continues to recover, rates will likely rise as well.
Know these five factors and you'll be well on your way to getting a great interest rate for your situation. Now go forth and find great mortgage rates.